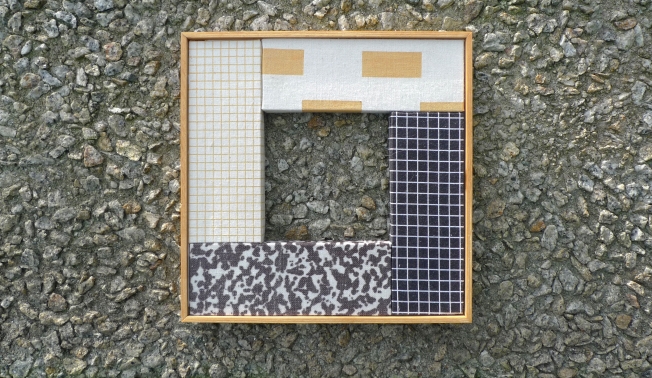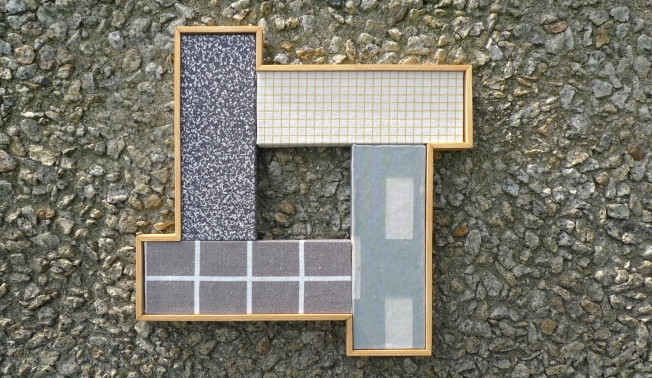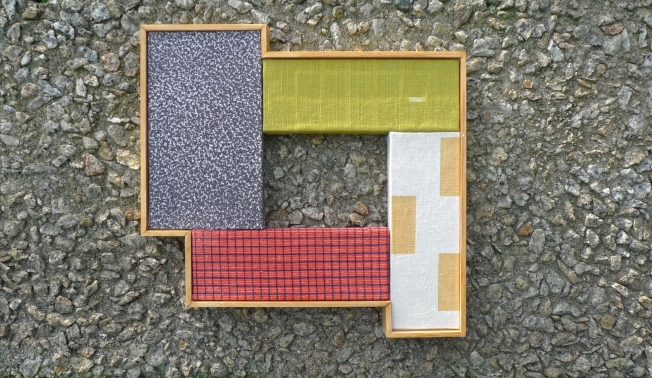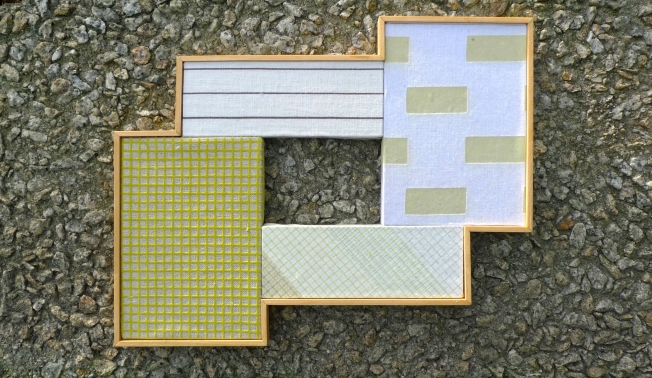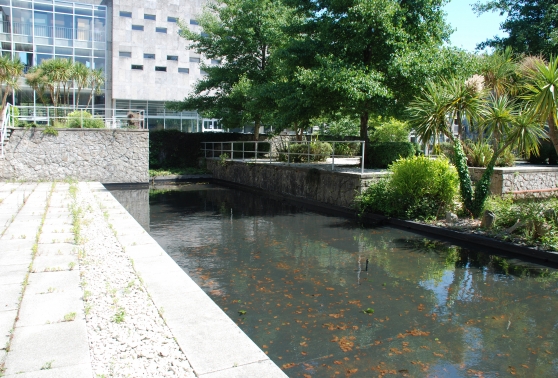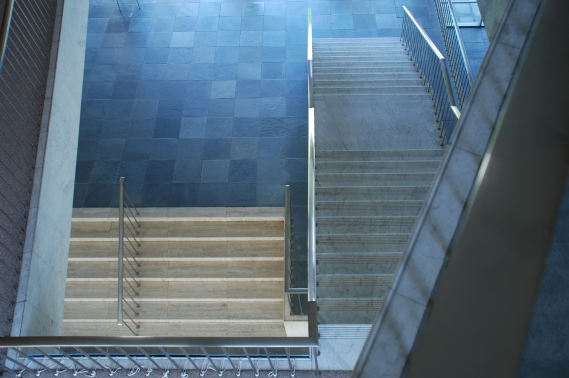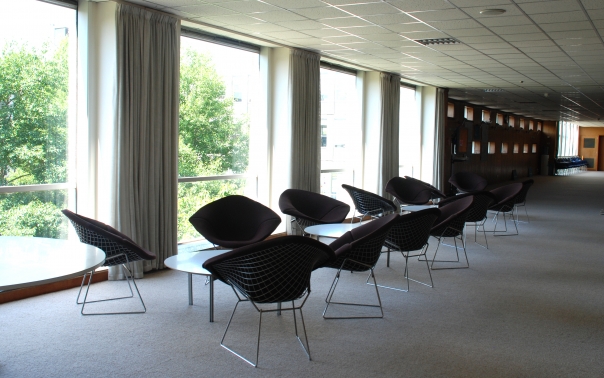 19/20.NCH.S/01-04.2015
New County Hall Samples (NCH Samples) are based on visits and research into the building. Photos plans, histories are gathered and and used to inform the materials used in the work.
New County Hall
The New County Hall in Truro, Cornwall is used as a Council chamber, associated suite, and local government offices. Designed in 1963-66 by F.K.Hicklin the County Architect. The building is made from in-situ reinforced concrete frame structure, board-marked exposed concrete, storey height pre-cast concrete cladding panels with exposed aggregate. The building echoes Le Corbusier's Sainte Marie de La Tourette Lyon, France. Built on steeply sloping site, allowing additional and largely open lower level to south, east and west. Pilotis allow the building to 'float' over sloping site and maintain views out to south. The landscaped design was by G.A.Jellicoe with internal courtyard sculpture "Rock form, Porthcurno" by Barbara Hepworth.
New County Hall holds a significant art collection which includes work by artists such as Barbara Hepworth, Alfred Wallis and Patrick Heron. The calibre of the collection reflects Cornwall's significance in the art world from the Nineteenth Century to the present day. The majority of this work forms the Schools Art Collection which was started in 1961.
Sample
A limited quantity of something which is intended to be similar to and represent a larger amount of that thing(s).
Images
1-4 NCH Samples
Pigment, cotton, linen, flock and pine.
All rights reserved.
Copyright © Sophie Tarbuck.